I honestly don't remember the last time I've been to a salon to get my hair done. I think I've spent enough time in the salon back in the day when I had relaxed hair to last me a few lifetimes.
I remember when I first moved to the states, I got my hair done (relaxer touch-up, wash, and ends clipped) at a salon named Regis in the mall. This was the very first time a guy styled my hair. Let's say by the time I got back to school (I lived on campus at the time), my hair was a puffy mess with jacked up ends. I felt so conscious about my hair. I ended up buying a half wig to make it through the week. Never a-freakin-gain!
We asked women to share their craziest salon horror stories. Here are their stories.
Salon Horror Stories
Alexis: This "certified" stylist cut my real hair right along with the tracks. My hair became the shortest it's ever been WITH patches in the middle!!!
Britney: I got chemical burns all over my scalp when this lady put relaxers in my hair??? haven't had one in 7 years ?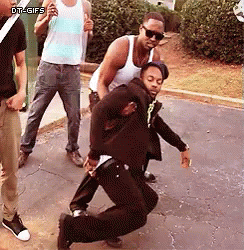 Nee: Wanted a trim with slight layers and flat iron on my natural hair. Not only did the stylist CHOP uneven layers but she used something that SMELLED like rotten eggs or perm. Lost my entire curl pattern. Shaved my hair last November to start over
Mo: Went to get a blowout and they slipped a keratin treatment in the conditioner…RUINED MY CURLS AND BROKE MY HAIR OFF ?… took the strength of God to not burn that building down.
Halima: I was trying to go from black to blonde and the lady left the bleach in for too long because once she rinsed it out and ran her fingers through my hair, my hair was falling out ?? it was a mess. I cried for days and then did the big chop. Smh Natural is always best!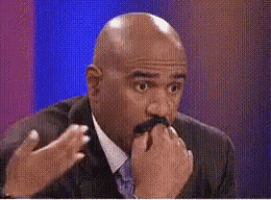 Taylor: I got my hair braided by Africans and first they gave me the wrong size braids and after a week my braids were falling off around my edges because my edges broke off completely!!
Fantasia: I recently went to the Dominicans and the stylist put perm in my conditioner. My hair started thinning and shedding really bad. Eventually, my hair fell out.
Brandi: Sitting in the salon for over 8 hours!
Kels: Got chemical burns on my scalp. That lady was making sure my roots was straight ? kept getting popped with the comb because I was tryna move while she was burning me
Star: When I was little a stylist left a perm in my hair waaay to long when she was finished most of my hair was burned to my head and if I tried to pull it away from my scalp my scalp would bleed. My mama beat her up tho
Kiara: I tried this new salon to get my ends trimmed because my normal one was a ways away. Long story short she cut my hair up to my ears and my bangs to the top of my forehead. My son asked me not to long ago " Mom, do you remember when you had your haircut like a little boy ?" ??
Rose: Went in for a trim, came out bald. I like wigs now
Leah: My worst experience happened when I was still rocking a relaxer. I tried out a new stylist and discovered while we were chit-chatting that we were seeing the same guy. I think she realized the same thing. The next day I realize that she did not cut my correctly in the back…..probably out of spite. Neither one of us said anything to him.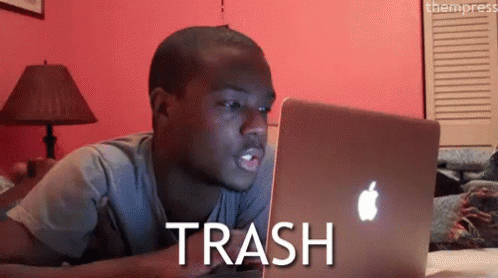 Lana: Right after my relaxer was applied, my stylist's water was shut off for non-payment. She had to rinse my hair next door. I was prepared to do a Malcolm X & hit the toilet.
Simone: I got box braids done at this African hair salon when I was high school back when I had a fresh relaxer ??‍♀️. Wish I had not gotten them because my edges suffered for awhile and are still recovering to this day.
Pia: Got my hair braided sooooo tight for my frontal (it was my first time)…I hated the way it looked cause it was just soooo wiggy…I ended up taking it out 3 days later after spending hundreds of dollars on it..long story short, I was out of edges and money when I took them down
---
Do you have any salon horror stories? Share them below in the comments section.