Yes, we (you and I) are going to make social media pay in 2016. No, we're not paying social media or making them pay for social injustice. Instead, we're making sure our posts put coins in our pockets and by coins I mean a plethora of hunnid dolla bills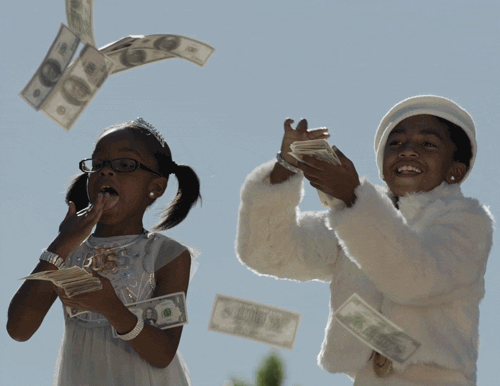 …too much? Sorry. But seriously, we spend so much time on social media anyway so why not make it benefit us financially.
There are a few reasons why I'm starting this series, but the main reason is to see more of us – regular folks – who want financial freedom working on epic campaigns with amazing companies.
To date, I've worked with some well-known companies on exciting social media campaigns and want the same for you.
Are you ready to join me as I show you the ropes on monetizing your life? Are you ready to get paid for being you? If so, register below!
See you soon!
Next Course: From Blog Posts To Bank Rolls
Sessions: TBA
Cost: $97
Topics covered:
Building Your Foundation: Choosing your name, niche, and social media platforms.
Molding: Brainstorming & Content Creation
Execution: Positioning yourself as a social media influencer, consistency, authenticity, etc.
Gettin' To Tha Coins: Pitching Brands, partnering with other businesses, sponsored posts, and other monetization strategies
You will also receive:
Opportunity to schedule a 30 minute Skype, Oovoo, or Google+ Hangout session where you can ask Chrystal ANYTHING and dig deeper into your plans and goals.