Girrrrrllllll! Here I was, minding my own business, adulting on a Saturday afternoon when Reminisce Mackie Smith decided to drop a Nicki Minaj diss track entitled ShEther. Don't get me wrong, I saw a few people on my timeline talking about it but I was too busy adulting to go take a listen. BUT something deep down in my spirit told me to go take a listen
Something deep down in my spirit: go listen to the track, Chrystal.
Me: Nah, I'm busy.
SDDIMS: Go. Listen.
Me: Nah, I got like 3 more things on this list to complete.
SDDIMS: If you don't!
Me: ugh, fine. *googles track and presses play*
BAYYYY-BEEEEE after the track I was like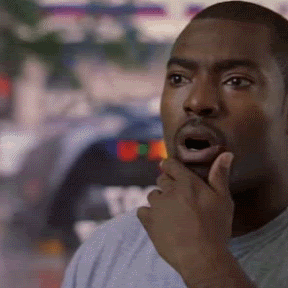 How dare Remy put ALL and I mean ALL of Nicki Minaj's bombo clat business all in de people dem street like dat??!
But let me tell you if it's one thing I can say I appreciate about this diss track is the fact that Remy Ma had no problem saying Nicki Minaj's name. Many rappers don't but Remy did and I'm all here for it. Say what you mean, mean what you say, and stand firm in your word!
There are 5 things we can learn from Remy Ma's Nicki Minaj diss track. Class, let's begin.
Nicki Minaj needs to sue her surgeon or at least restrain from strenuous butt activities
"The only shots you ever took was in your buns. And I saw Meek at All-Star. He told me your ass dropped.

He couldn't f*ck you for 3 months because your ass dropped.

Now, I don't think you understand how bad her ass got.

The implants that she had put in her ass popped."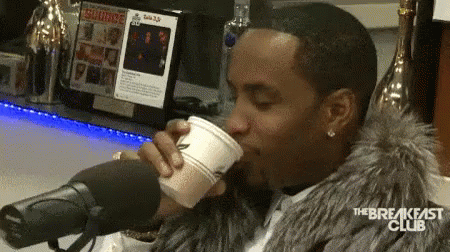 Nicki, should've gone to Dr. Miami and gotten a BBL with her own fat. I mean, if you're going to fake it, at least do it right.
Keep Your Sex Life Private
"You a A-list groupie"

"The only time you touched a trigga is when you f*cked Trey Songz"

"You claimed you never f*cked Drake now that's when you took me

You f*cked the whole empire. Who you tryna be? Cookie?"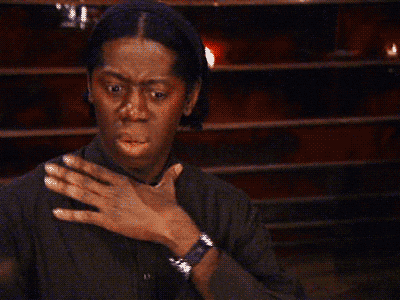 I don't have time to write out all the lyrics but based on the lyrics Nicki slept with Gucci, Trey Songz, Meek Mill, Lil Wayne, Drake, the entire Young Money crew, Safaree, and Ebro from Hot 97. If you can, have your men sign NDAs. The last thing we need is you to run for presidency, and some guy from the past does a special with Diane Sawyer about y'allz extracurricular activities. OR, you can choose your sex partners wisely.
Being Your Own Boss Is Key
"You signed a 360 deal through Young Money, through Cash Money, through Republic.
Which means your money goes through 5 niggas before you touch it!… You make like 35 cents
Any videos, promotions come out of your budget…
You make like 35 cents off a each ducket.
I own my masters, bitch. Independent.
So for every sale I do, you gotta do like 10."
These are the worst deals. While you have to grind harder as an independent artist, at least you get to dictate how much money you make and what belongs to when it's all said and done.
Be Original aka Write Your Own Lyrics
"You an internet troll, a web browser. I'm sorry. You can't get online without Safaree."

"Let's be honest you stole dat line bout bitches being your sons. How you take my '09 jail tweet and run?"

"Got your ghost writers back so you think you lit"
Safaree used to write Nicki Minaj's rhymes and now she has ghost writers. See the thing with this is, Nicki was so focused on being cocky and boasting about her writing her own rhymes that we can't feel bad for her. Don't go around tooting your own horn when you're not even the one in the driver's seat.
Nicki Minaj Supports Pedophiles
"And I got a few words for the moms of the young Barbs.
Guess who supports a child molester? Nicki Minaj.
See you paid for your brother's wedding. That's hella foul.
How you spending money to support a pedophile?"
Nicki Minaj's brother, Jelani Maraj, was indicted on child-rape charges. His victim? A 12-year-old girl whom he had sex with on multiple occasions. On April 4th of last year, Maraj was indicted by a grand jury in Nassau County, Long Island, and the charges mean he could face 15 years to life in prison. Maraj pleaded not guilty to the charges and was released on $100,000 bond. Girl, who you think he got that 100k from? Up to this day, Nicki has not made a statement about his horrendous acts.
Listen to the track below:
Let's wait and see if Nicki responds with her own track.